F I R L E F A N Z

N E W S
---
The rumor that you may have heard is true! Firlefanz has closed after three years of art shows. It has been a great time! Our sincere thanks to all of you who supported the project and made it such a vital time for us.

The new tenant in the space is Central Art Supply; used to be at 4 Central Ave. Stop in to see Robin and Jorge for all your art supply needs.
Also in the neighborhood is Frank Smith's Family Store II, an amazing shop.
---
December 20: Don't miss the Nina Kachidourian show at the Tang in Saratoga.
November 20: The show went well. Well attended, well received. Here is a picture of the curtain call.


Check the almost-done page documenting the Wild in the Woods event.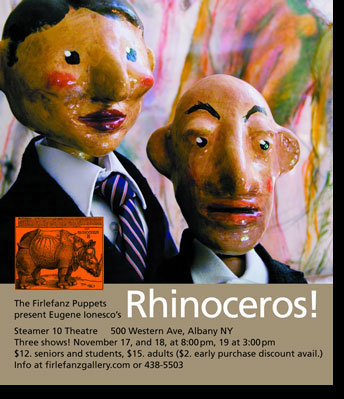 November 6, 2006: News is that we're doing the Rhinoceros play at Steamer 10 Theatre. More information on the troupe and the production can be found here.


November 17 and 18 at 8pm, and Sunday the 19th at 3pm. Tickets are $12 for seniors and students, $15.00 for adults with a $2. early purchase discount. Call 438-5503 for tickets and more info. The Steamer 10 Theatre is at 500 Western Ave in Albany NY.

September 23: The fourth Wild in the Woods potluck art party was held today. A great time was had by all. Documentation of the event.
------------------------------------------------------
February 8, I finally got some pictures from the Puppet show on the site. Go here for more on Ionesco's Rhinoceros with puppets.
January 26, This Friday we have an event for the late Tom Nattell.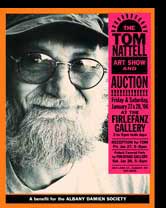 Tom produced an impressive body of work, and it was his wish that it be displayed at Firlefanz, and auctioned off CHEAP! Don't miss it.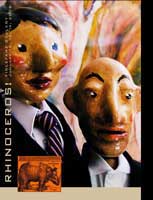 These natty boys are Jean and Berenger from Ionesco's Rhinoceros! We staged this show in the gallery to packed houses three nights in a row. January 12, 13, and 14. More on this later.
November 9: The Winter Show '05 is in the gallery. The opening is Friday the 11th, 5 to 8pm (there's a mistake on the card, it's not the 12th). I know there is a lot going on that night, but do try to stop by, it's a great show.
The concert was a good time, thanks to everyone who came! Next up is the opening of the winter ceramics show. Then the Firlefanz puppeteers present Ionesco's Rhinoceros, January 12, 13, and 14.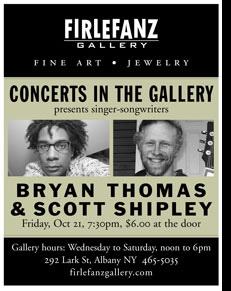 October 21: Tonight is the Scott Shipley/Bryan Thomas concert.
October 19: The interview last night was a great time.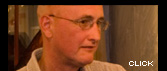 Allen doesn't really like this sort of thing, but no one would ever have known it. Timothy Cahill guided Grindle through all sorts of subjects of interest to us all; just brilliant.


By the way, the Grindle show has been extended one week to November 5. And the Albany Institute of History and Art has purchased one of the large works.
October 10: The Allen Grindle opening. It was a rainy night but people kept coming. Great party, thanks to everyone who came, especially Richard and Caroline Callner, Thom O'Connor, Bill Wilson, Ed Mayer, Bob Cartmell and Diana, etc.

Another thing is the postponement of the Rhinoceros Puppet play until January. More on this all later.


The Scott Shipley--Brian Thomas concert is coming soon. Bryan Thomas and Scott Shipley, two eclectic singer /song writers. The concert will be held on Friday October 21 at 7:30pm. Tickets are $6 at the door.
September 29: Cathy has sent out an email reminder for the Allen Grindle show opening next week. Jim Robert Wilson of the Opalka Gallery replied,
"I am REALLY looking forward to this! I've thought of Allen as one of the best artists of the region since I moved up here 18 years ago. We get to see too little of his work."
September 10: Thanks to everyone who came to the opening reception for Harry Orlyk and Kathi Robinson Frank last night. It was a great time. Thanks to Char and Roxanne for helping out!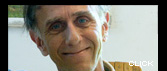 The new Orlyks are spellbinding as usual, even more than usual if you ask me. The Adirondacks, Spring and Summer in Washington County -- these are paintings that you want your kids to grow up with.


Kathi Robinson Frank's sculptures, her habitats, made from adobe, string, clay, grasses, cattails, are marvelous. Come and see!


And don't forget the Artists talk on the 20th, see the work again and witness Timothy Cahill's merciless interrogation.
August 31: The Streetsweepers show has been great. It will be up until this Saturday. Don't miss it! The event Sunday night was inspiring, a reading and an independent movie about a street artist.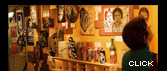 The works are unique to own or give, inexpensive, international, and though they are selling well, there's a lot of good stuff left.


September 27 there will be a Grants Seminar for Artists given by the Arts Center of the Capital Region at Firlefanz Gallery, 5 pm.
August 23: Great time at the Mark Tolstrup concert/jam.
Streetsweepers crew are setting up their "takeover" show at the moment. Sixty artists from all over the world. Here's an example:
August 18: Next thing happening at the gallery is this Saturday night, when blues shouter Mark Tolstrup will play along with the Reno Bros.


Then the Streetsweepers show opens Friday August 26. 3pm! Readings and events will be on tap til 10.


You will be receiving your Harry Orlyk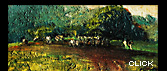 card in the mail soon. The Orlyk show opens Sept 7 with reception Friday the 9th.
August 6: The Renos are here! ...are they ever. Photographs from Sara, Dennis's boxes of mini-tableaus, Mike's rough-wrought works on boards and windows, and Greg's miraculous assemblages including the one in the backyard which no one should miss.


Announcing:


Tuesday, Aug. 9 at 7pm,

"Copyright, Royalties and Publishing for Musicians," a lecture by Paul Rapp


Friday, Aug. 12 at 8pm

Concert with singer-songwriter-artist Kevin McKrell


Saturday, Aug. 20 at 8pm

Concert with blues and ragtime singer-guitarist Mark Tolstrup and the Reno Bros (or at least Eck and Haymes) to wrap up the exhibit's run.

July 29: The Streetsweepers Crew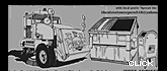 is coming to Firlefanz with an international stencil art show.
July 22: Some of Angel show artist Gail Nadeau's works are on the site. The Reno Bros. are coming soon, as well as the Streetsweepers.


Dan Wilcox, poet, has some poems for you. Written in the gallery, they foreshadow an event coming up on Tuesday the 26th, Writing from Art. It's a writing workshop at Firlefanz Gallery, sponsored by the Hudson Valley Writers Guild. For more info go to information@hvwg.org.
July 20: "Palisades Angel" by Robert Cartmell

One of the treasures of the Angel show.
July 18: News this week is Paul Rapp's second copyright lecture and Q&A. Tomorrow at 7pm. I have the Reno Bros.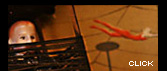 Firlefanz takeover show announcement on the site. Photo by Sara Ayers is of one of Dennis Herbert's constructions.
July 13:

Bill did make it, it was a good talk and another chance to spend time with the work. Thanks to Timothy and the artists, those of you who came out.


Next week is Paul Rapp's copyright talk.
July 12: Artists discussion tonight!! 7pm at 292 Lark Street Timothy Cahill will be interviewing the artists in the "Angels" show. That is, Gail Nadeau, Robert Cartmell, Regina Capobianco for sure, and I hope William Karpowicz, who may not be able to make it. Sylvie Kantorowitz is in France, so she won't be there. Most important, you will be there. It's not much fun without you.
June29: The Albany Institute of History and Art is planning to purchase at least one of Timothy Cahill's photos for their collection. Congratulations Tim!


Check the artists page for a link to some of Anne Francey's paintings.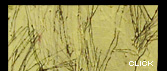 When it closes, the Cahill / Francey show is going to have another run at the Capitol Repertory Theatre, North Pearl St, Albany.
June 23: Nice review by David Brickman in Metroland Magazine.
June20: I have most of Audrie Sturman's outdoor pieces on the site. And I've just started putting Timothy Cahill's work up.



Looking forward to the Angel show, here is one of Sylvie Kantorovitz's pieces.
June 16: Neighborhood garden tour tonight in the rain.


The Streetsweepers Crew Firlefanz Takeover (August 24 – Sept 3) is gaining momentum.

Here's a panel from SSC, but you really should go to their site to see whose work is going to be coming to Firlefanz: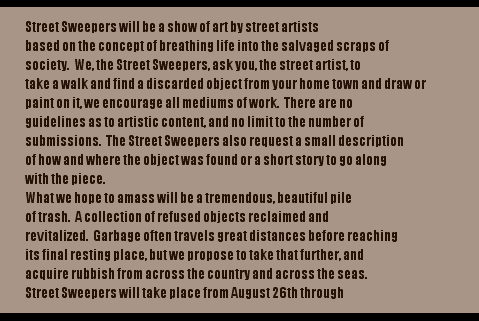 June 15: The artist talk was well attended,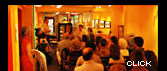 G.C. Haymes' interviewing style was delightful. Bob Cartmell opened with a question from the audience about whether photography could be an art medium and it was no holds barred after that.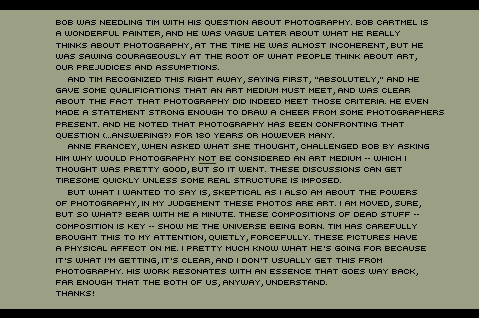 It was a bit hot in there, and when we ran the fan it was hard to hear in the back, so next time we'll have some sound reinforcement, and turn off some lights so the AC can keep up.
June 13: Tomorrow night! G.C. Haymes will host the Artists Discussion at Firlefanz -- Audrie Sturman, Tim Cahill, and Anne Francey. Should be good.


I had the date for Paul Rapp's Copyright Lecture wrong on the site. PLEASE NOTE the next event will be Tuesday, July 19 -- Copyright, Infringement and Fair Use in Visual, Multimedia, Appropriation, and Internet-Based Art.
June 9: Paul Rapp delivered the first of three copyright lectures on Tuesday. It was a basic overview, differences and similarities of trademark, patent, and copyright, a little history, some US constitution. Registration: how and why, Work for Hire, Fair Use, all discussed and defined, he also mentioned sampling and collage, hinting at what the next lecture will contain. One thing came out clearly, Paul is a liberal on copyright. He says that the law is leaky, and should be that way.


The next lecture is July 19, 7pm -- Copyright, Infringement, and Fair Use in Visual, Multimedia, Appropriation, and Internet-Based Art

June 7: We're getting out the chairs for Paul Rapp's copyright talk tonight. Turn on the AC, it should be good. Paul is knowledgable and entertaining -- I'm looking forward to it, be good to see everyone.
June 3: Opening tonight! Seeing is believing! Timothy Cahill shows his photographs; Anne Francey shows paintings. Audrie Sturman's sculpture is in the gallery too, and in the garden. We have good weather, so come and meet the artists. Remember the artists talk on June 14.
May 31: The Timothy Cahill / Anne Francey show opens to the public tomorrow. The paintings and photos are spectacular, and they look great together.


I want to say something about the Callner show. It was such a privilege to have the work in the gallery, and personally to be able to spend time with Dick and Carolyn; then the heartfelt response of the public, all of you, made the whole experience quite a thrill. Firlefanz Gallery would like to thank everyone, Tim, Nicole, Char, Roxanne, Carolyn, Dick, and all those who came and showed their support.
May 24: Audrie Sturman's

opening was a good gathering. We had good weather and the sculpture garden was a hit. Nice to see everyone.


So now when you come to the gallery you will see Richard Callner on the walls and Audrie Sturman's ceramic sculpture on pedestals and in the garden.


Also we're looking forward to Timothy Cahill and Anne Francey, coming up next. The work is stunning. And, and, I do recommend going to see the Rauschenberg hanging at the State Museum. It is a beauty.


One more thing, look at the May 26 Metroland review of the Callner show! Written by David Brickman, it took our breath away. I can't find a link to it yet, but he reviews the Callner show then says this:

May 18: The sculpture show is shaping up. The work is excellent -- ceramic sculpture, some of it just out of the kiln yesterday. It's cooperating quite nicely with the Callner show, which will be up for another two weeks.
May 16: Audrie dropped off her sculpture today. Opening this Friday. Time to get out all the pedestals.

May 12: The video interview with Richard Callner was a hit.

Tim did a great job interviewing and

Nicole took care of the technical side, the shooting and hours of editing. Many thanks to everyone who helped, and to everyone who came to the Tuesday night soirée.


Paul Rapp

is going to hold a lecture series at Firlefanz on Copyright as applied to the arts. The schedule is as follows:


June 7 — Basic Copyright Law for Artists


July 19 — Copyright, Infringement and Fair Use in Visual, Multimedia, Appropriation and Internet-Based Art


August 9 — Copyright, Royalties and Publishing for Musicians

May 4, 2005: Cathy and I and Tim Cahill, Nicole Peyrafitte went to Richard Callner's studio to take an interview on video. Tim was the interviewer, Nicole did the video shooting. It went well, great fun, now for the editing. The video will be shown at the gallery with a discussion and reconsideration of the work on Tuesday May 10, 7pm. Not sure but Callner may also come to that event.


Check out the roster of artists for the Streetsweepers show this summer!

April 28: The Richard Callner show is up and open. Looks fabulous. Richard will be coming to the reception tomorrow, so if you want to say "hi" to the artist, be there around 6. The complete show at Firlefanz has been put on the site.

April 22: Justin Baker's work is up, go to the "Artists" page.
April 14: Thanks Timothy Cahill for hosting the artist interview Tuesday! These talks are another chance to spend some time with the work, with the added interest the discussion brings.


This show is truly unique. George Simmons' work is quirky and muscular. To me the work is almost brash, very confident, but then there are surprises to be found in the tiny details. Justin Baker's drawings hover just above the material plane. They're almost pure magic. And Joy Taylor's graphite rubbings are so maniacal in their careful execution, but the effect is atmospheric, transporting. Add Joy's little sculptures -- what a show.


When you see all of these things in the same room, the strength of the work shows because of the contrasts that appear. Each body of work is pushing its own agenda, staking a claim on the territory.

April 11, 2005: thanks to Karen Bjornland and the Schenectady Gazette for the nice article on Firlefanz in the Sunday Arts section. Also thanks so much to David Brickman, Jeanne Flanagan, and Dana Rudolph for the great comments Karen quoted in the article.
April 5: We have the "Drawings (on the edge)" artist's interview on April 12. Joy, Justin, and George tell all to Timothy Cahill and anyone else who wants to ask a question.
April Fools Day: OPENING TONIGHT. The "Drawings (on the edge)" show, Justin Baker, Joy Taylor, and George Simmons. This is our first almost entirely black and white show --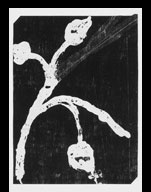 carbon transfers from Simmons, graphite rubbings from Joy Taylor, and Justin Baker's spacy airy little drawings with watercolor. By "on the edge" we mean out on the edge of the drawing discipline. See you at the opening.
March 25: The stencil art, street art show (August 24 – Sept 3) curated by Street Sweepers Crew is taking shape. The crew has put up a site for submissions and information.
March 21: Congratulations to Jack! D. Jack Solomon, currently showing at the gallery, has been honored by the Pollock/Krassner Foundation for his many years of accomplishment in the visual arts. In early March, the foundation awarded Solomon a grant of $25,000 to continue his work.

March 15: Last night's artist interview brought everyone up to speed on both D. Jack Solomon's and JoAnn Axford's background, motivations, and processes.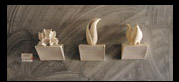 Interesting, a chance to consider the work with the guidance of the artists.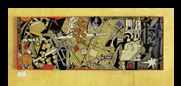 The work is there, it's quietly working its magic, and here we are again making contact with it. A good evening. Thanks to interviewer Tim Cahill, JoAnn and Jack, and everyone who came.
March 9: Nicole Peyrafitte's Trans-Continental Chowder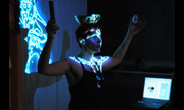 show was a big success, four nights of chowder for me -- four sold-out evenings for the gallery. It was good to see everyone.


Then Jack Solomon and JoAnn Axford opened last Friday night. JoAnn's white porcelains look so great with Jack's fantastic paintings. Come and see!


And remember the artists interview Monday, March 14 at 7pm
February 25: Nicole's third performance is tonight, half the seats are already reserved. It's been very well attended. A great show, come if you can.
February 21: Nicole Peyrafitte at Firlefanz! Four nights of art and performance, and Chowder!
February 18, 2005. I am pleased to announce the removal of the pipe that used to run through the gallery. You can see it quite clearly in the photograph below. The pipe was an annoyance for performers at the gallery. Now we will no longer have to set up in front of the pipe-- too close to the middle of the gallery or behind the pipe, with the obvious disadvantages.
January 05: The gallery is closed until February 23 when Nicole Peyrafitte takes over Firlefanz with a show of visual art and four (4) nights of performances-- "The Bi-Continental Chowder." Hit the "coming" button for more information.


After Nicole's four evenings we will open the season with a show of paintings by Jack Solomon and ceramic sculpture by Joanne Axford. The calendar will be updated soon with dates for Richard Callner, a drawing show with Justin Baker, George Simmons, and Joy Taylor, sculpture by Audrie Sturman, an international stencil art show curated by StreetSweepers, a puppet production of Ionesco's "Rhinoceros," and new landscapes by Harry Orlyk.


We are in the middle of our winter hibernation, making some changes in the Gallery and getting ready for events to come.
---
November 19: The winter ceramic show is installed and going nicely. Thanks to all the artists and potters, jewelers who make it such a great show. Thanks to the community for all the support. And don't forget that if you need something, we've got art, jewelry, and ceramics to go.


Meanwhile we're working hard on next seasons schedule, we'll let you know soon.
October 30: The artist's talk for the "Willie, Wren, and Wendy Show" was well attended, illuminating, fun. Thanks to Timothy and the artists. People were hanging around talking for a long time after.


Next is The Winter Ceramic Show 2004. It starts November 10 and will run almost till the end of December. Thirteen ceramic artists will be featured. Eight visual artists will be showing small works, with some woodcarved sculptures by Bill Wilson, six jewelers will be showing all new work.

October 26: There will be an ARTIST'S INTERVIEW tonight -- 7:00. Timothy Cahill will emcee a discussion of our artists of the moment, Willie Marlowe, Wren Panzella, and Wendy Ide Williams. Join us to meet the artists and discuss their work.
October 18: Wendy, Willie, and Wren's opening was wall to wall and out to the sidewalk. Nice to see everyone.

September 21: Artist Interview Tonight!! Timothy Cahill, art critic for the Albany Times Union will interview Robert Cartmell at 7:00


The puppet show, "Right in the Oval Office" was staged three times during the 9-11 performance series. Here are the rest of the puppets.


Script by Gene Mirabelli with additional material by Larry Stallman. Puppets, drums, and direction by Ed Atkeson. Starring: G. C. Haymes as Cheney, Paul Jossman as Rumsfeld, Don Paul Shannon as Ashcroft, Rachelle Smith-Stallman as Condi, and Larry Stallman as "W." Production assistance by Cathy Frank. Everyone joined in on the kazoo chorus, and Gene handled the confetti explosions.
Sept 16: The Cartmell opening is tomorrow from 5 to 8 pm -- "Still-Lifes and the Garden of Eden." I have most of the large pieces in the show up on a webpage for a preview if you like.
Sept 15: The Cartmell show opens today. There are ten paintings, one acrylic transfer on paper, and a bunch of his famous small drawings. "Garden of Eden" is 87 by 75 inches -- the biggest painting that has ever been shown in the gallery. It's a great show, I hope you can stop by.


In the backyard we have a ceramic sculpture by Audrie Sturman, an installation in the garden by Sarah Foster, and four steel sculptures by Chris Duncan.
September 13: The "Shock and Awe: Some American Art" group show and performance series has come and gone. Thanks to everyone! It was quite an 11 days. Around a hundred artists and 30 or 40 performers joined in to make it a great event. To see Bryan Thomas' brilliant photo essay of the proceedings, go here.

Bob Cartmell dropped his paintings off yesterday and the gallery transforms once more.