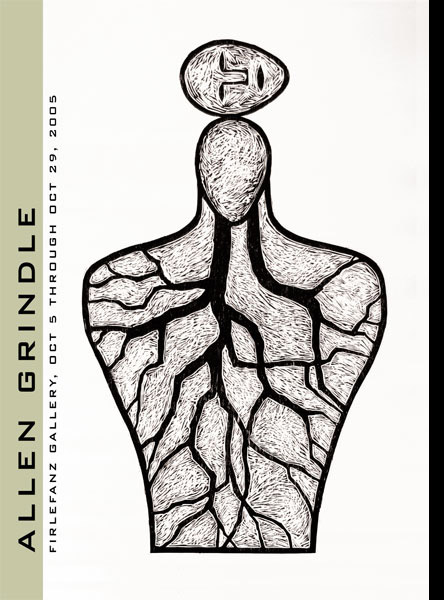 FIRLEFANZ GALLERY at 292 Lark Street in Albany's historic Center Square is pleased to announce the opening of a rare showing of one of the most important artists in the region.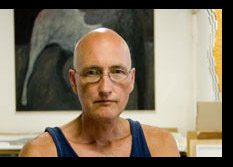 Allen Grindle has given us a one man show of new large prints and sculpture. His trenchant commentaries on the conditon of the human individual have never been more powerful.


The show will open to the public on Oct. 5, 2005 with a RECEPTION for the artist on Friday, Oct. 7, from 5 to 8pm.
ARTIST INTERVIEW with Timothy Cahill on Tuesday Oct. 18, 7pm The exhibit will run through Nov. 5.


Gallery hours: Wednesday through Saturday, 12–6pm and by appointment.
For more information or additional images of art works please contact Cathy Frank or Ed Atkeson at 518-465-5035.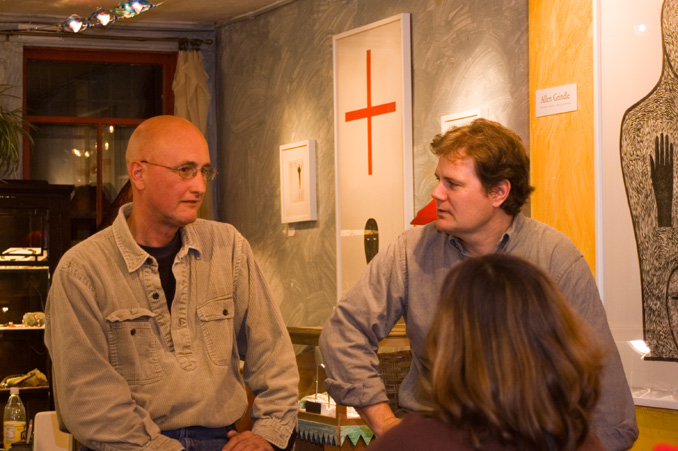 With Timothy Cahill at the artists interview.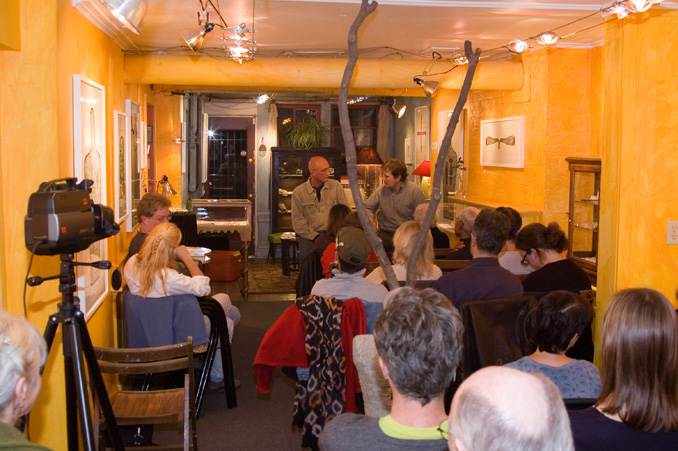 Grindle's statement concerning the show:
I hope the work speaks to the constant change of nature and the inability of escaping the grip of this change.
I hope it speaks to the striving for life and the despair of death and being frozen like a dreamer between the two.
I want the images to be simple and hard and cut quick into the brain like diamonds to glass.
---